Testimonials and Reviews
Testimonials and Reviews
Quilts Made Using Tools by Guidelines4Quilting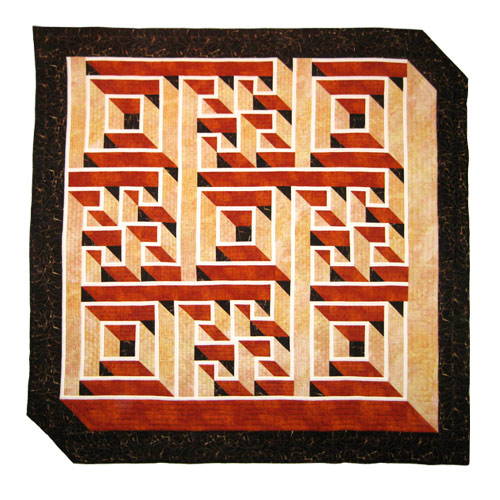 Bonnie Beaty - CA Road to California Contest Entrant
"It was such a wonderful experience for me to take the leap and enter this quilt at Road. I am fairly new to quilting and to have my quilt accepted was quite an honor. This quilt truly stretched my quilting abilities and improved my confidence greatly.
I used a few of the tools offered by Guidelines4Quilting. I used the Guideline Rulers to cut the strips. I really like the ability of butting the ruler up to the fabric and knowing that it is straight and square.
I used the Prep-Tool to prepare the triangles. The Prep-Tool really does make for more accuracy when sewing triangles together and I needed accuracy on the triangle units of this quilt. Triangles have always been a bit of a challenge for me, so having tools that make it easier and actually work is great.
I tell everyone about Guidelines Rulers and at a recent quilt retreat I gave a demo on the Rulers, Prep-Tool and Grip Strips. I have the Grip Strips on almost all my rulers and just ordered another two packages for the rest of them. Thanks for the great products."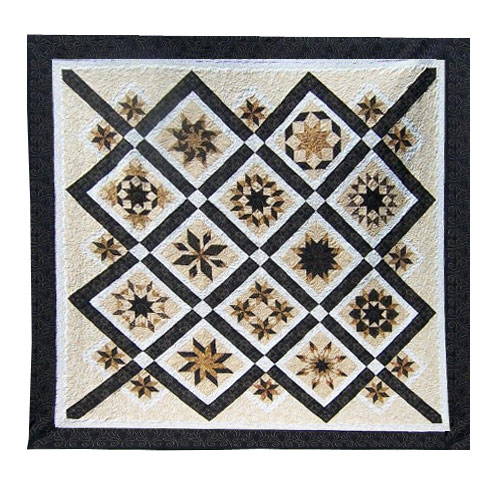 This beautiful Lemoyne Star quilt was made by Sharon Vervoort of California and it was accepted into Road to California. It's the first quilt she had ever entered in a contest and it took third place.
She says one of her secrets to win this award was using the Prep-Tool to mark the seam intersections for the precise Set-in-Seams on the Lemoyne stars. Congrats, Sharon!