How to Connect Regular Rulers that are the Same Width Using the Quilt Ruler Connector
How to Connect Regular Rulers that are the Same Width Using the Quilt Ruler Connector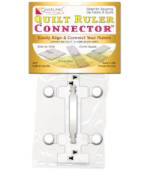 Easily Align and Connect Your Rulers
You want the edge you'll be cutting on to be perfectly smooth after connecting your rulers.
The Quilt Ruler Connector has Alignment Tabs and a Lip Edge that make it easy to align and connect rulers that are the same width, so the edge you cut on is perfectly smooth.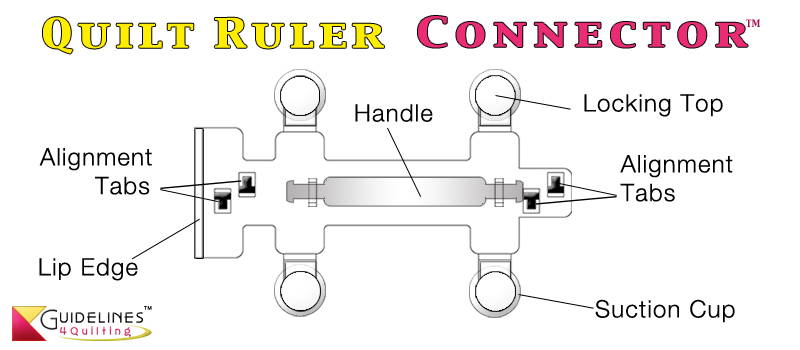 Want to know the difference between this and the other connectors by Guidelines4Quilting? Click here.
Replacement Suction Cups & Handle