Grip Strips - The Best Non-Slip Solution For All Your Rulers and Templates
Grip Strips - The Best Non-Slip Solution For All Your Rulers and Templates
This is why Grip Strips Work Better Than
Anything You've Ever Tried Before.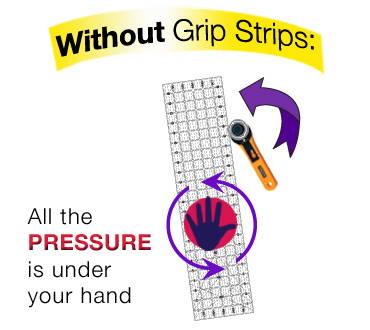 With all the pressure under your hand, it creates a pivot point. So, when you cut past your hand, the ruler slips.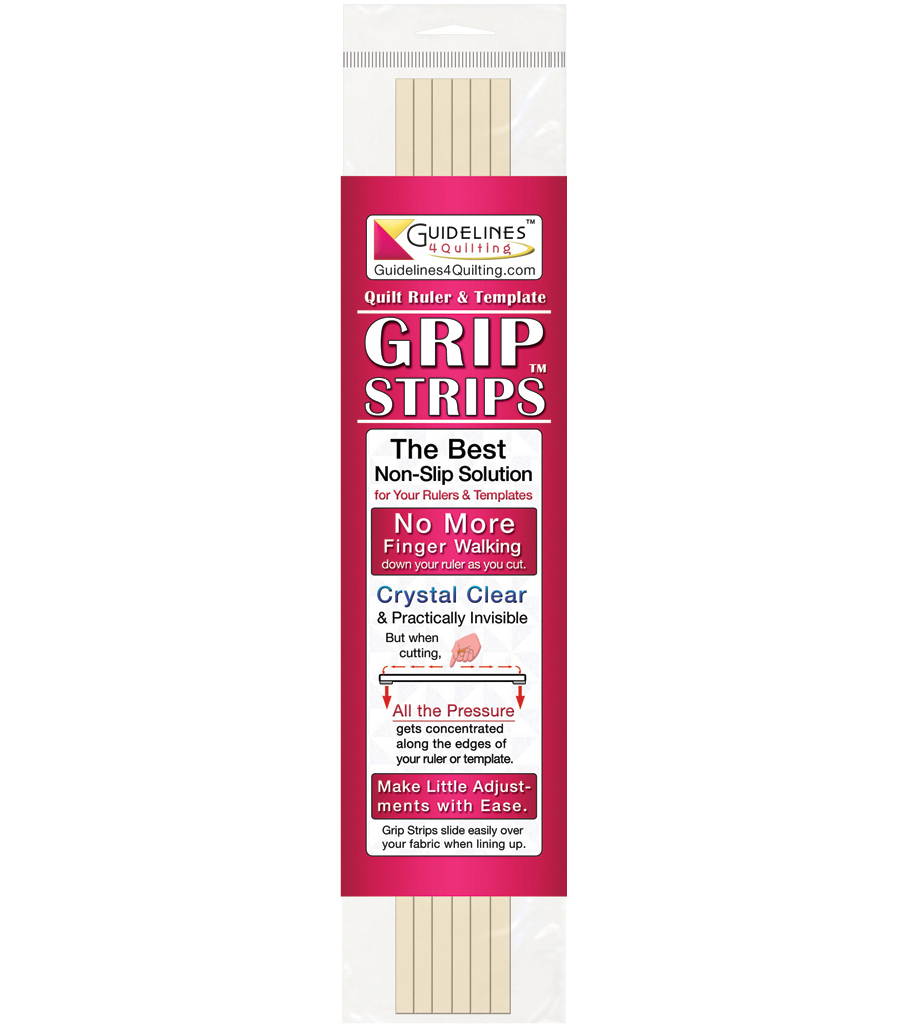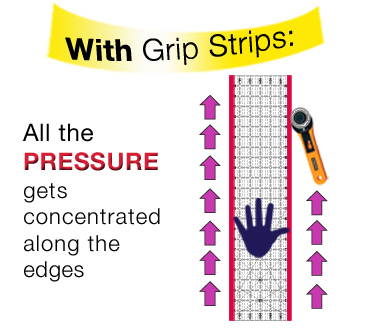 Grip Strips eliminate the pivot point. Just a little pressure locks your ruler in place.
No Fatigue. No Finger Walking!
Putting a vinyl sheet or dots under an acrylic ruler helps. But it only increases the gripping force Right Under Your Hand.
What If I Use Quilt Ruler Seam Allowance Additions
or the Plus 2.5" Add-On on My Rulers?